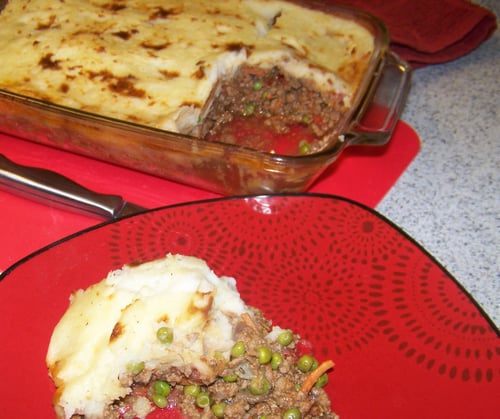 Great Dinner... Shepherd's Pie reciepe at www.vinniecooks.com
VinnieCooks
reblogged this from
Life Above the Clouds
Yes, of course, this is another Pinterest find! It was so easy to make and was really delicious! Just roll up some chicken breast with some garlic, basil, and mozarella cheese, and you'll have a really impressive dinner. I served mine with a side of pasta, but a nice salad or green veggies would be great too!
4 boneless chicken breast halves
Salt and pepper
1 tablespoon butter
2 cloves garlic, finely minced
1/4 cup chopped fresh basil
4 small slices Mozzarella Cheese or 2 ounces shredded Mozzarella cheese
1 large egg, beaten
1/2 cup fine dry bread crumbs
1 teaspoon dried parsley flakes (I used fresh parsley from my garden. I definitely should have minced it finer than in these pictures)
<span>Heat oven to 375°. Lightly oil or line a baking pan.
</span>
Wash chicken and pat dry. Put the chicken, one piece at a time, in a food storage bag and pound gently with a meat mallet or other heavy object until about 1/4 inch thick. (I wanted smaller portions so I actually sliced my chicken breasts in half to make them 1/4 inch thick). Repeat with all of the chicken breasts. Sprinkle with salt and pepper.
Saute the garlic in butter for about 1 minute, just to soften. Combine the garlic with basil leaves. Spread basil mixture over each chicken breast; top with a slice of Mozzarella cheese or a little of the shredded Mozzarella cheese. Roll the chicken up and secure with toothpicks.
Beat the egg in a shallow bowl.
In a wide bowl, combine the bread crumbs and parsley.
Carefully dip the rolled chicken breasts in the egg; turning to coat well, then coat with bread crumbs. Arrange the chicken breast rolls on the baking sheet. Bake for 30 to 40 minutes, or until the chicken is thoroughly cooked.
(Inspired by About.com Southern Food)
VinnieCooks
reblogged this from
Zeke Freeman's The Buzz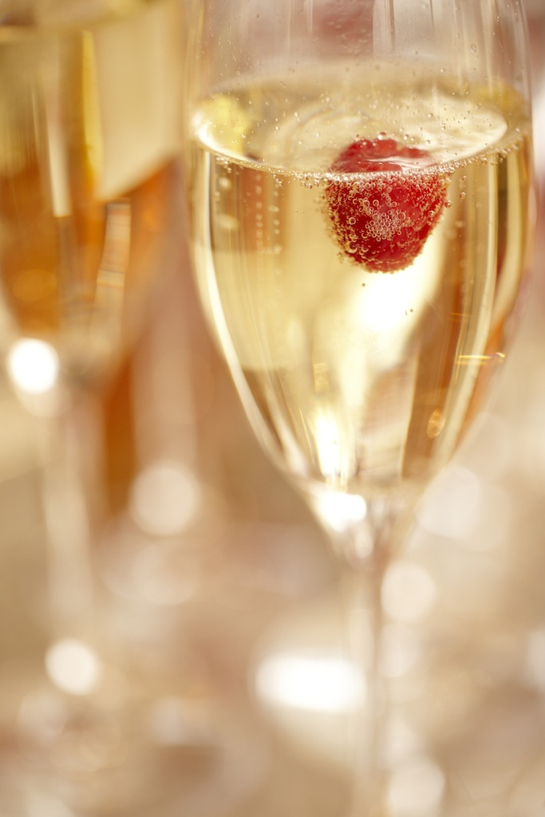 Four New Year's Drinks to Remember. Whether you're travelling or hosting, we think these fabulous four drinks will ring in the new year with a splash. 
Honey Kir Royale 
Nothing says Celebrate! quite like this champagne cocktail (above). Raspberry honey and a fresh raspberry make this one most festive. Best served with music and dancing. 
How to make it >


Chamomile Honey Pear Punch
Bring back the punch bowl! This one is family friendly (alcohol free), but can be spiked with a splash of rum after the clock strikes 12. 
<a href="http://beeraw.com/honey-recipes/chamomile-honey-pear-punch" title="The Bee Raw Honey Chamomile Honey Pear Punch" target="_self">How to make it >
</a>
<b>
</b>Our Cosmo
Oh yes, they are much easier to drink than they should be. Bee Raw Orange Blossom Honey is the temptress in this magic potion. 
How to make it >

Zeke's Manhattan
You look gorgeous, your drink should, too. Our Manhattan is swanky and classic.
How to make it >
VinnieCooks
reblogged this from
food orleans

Finally, here's an easy recipe for turning leftover mashed potatoes into something other than soup. These cakes are simple to mix, quick to cook, and will do wonders for your brunchatude (top it with a poached or fried egg, above, and you're in business!).  You can also jazz them up further by mixing in any little bits of cheese you have lying around, goat cheese and cheddar being two excellent choices.

<strong>mashed potato cakes
</strong>
2 cups leftover cold mashed potatoes
1 egg
1 cup seasoned dry breadcrumbs
butter and olive oil
<p>
In a medium bowl, combine mashed potatoes and egg and mix well (it should be a little stiff still).  Season with salt and pepper if you think the potatoes might be a little bland.
With your hands, form potato mixture into small cakes, about 2.5" in diameter and 1/2" thick. You'll have 4 to 5 cakes.
Dredge the cakes carefully in dry breadcrumbs, pressing a little to help the breadcrumbs stick.
Heat a nonstick skillet over medium high heat. Melt 1 tablespoon of butter and 1 tablespoon of olive oil together.  When the butter stops foaming, add the cakes without crowding (you may need to do two batches).  Cook until golden brown on the bottom, about 4 minutes. Carefully turn and cook until the other side is browned, about 4 more minutes. Serve immediately.
makes 4 to 5 cakes
MORE EASY PIECES: smoked salmon breakfast pizza; roasted potatoes and turnips; butter bean hummus; greens with andouille.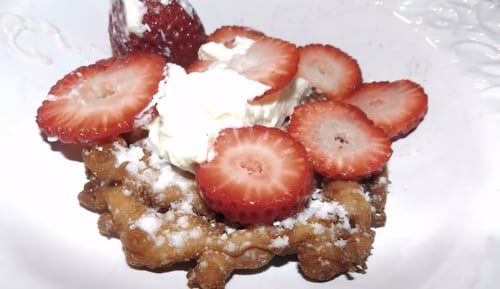 VinnieCooks
reblogged this from
food orleans
Folks, I've got a backlog of food photos I took near summer's end, and even though I don't have time to scratch out full-fledged posts for them, they're still worth sharing. So this week, a stretch of 5 easy recipes to make--so easy they barely warrant a recipe at all, but I'll include one anyway. Check back every day through Saturday for a new post!
This super-easy tortilla pizza is a spin on a quick snack we make often around here, usually with pepperoni and mozzarella, but it makes a tasty breakfast when you've got some lox to rock out.  To make a pepperoni or other kind of pizza, use the tortilla-crisping method described here, then return to the oven after topping the pizza until the cheese melts and everything's hot.
<strong>smoked salmon breakfast pizza
</strong>
1 large (10") flour tortilla
extra-virgin olive oil
goat cheese, about 1/4 cup, softened
a few slices of gravlax or other smoked salmon
capers
green or red onion slices
<p>
Place a baking sheet in the oven and preheat the oven to 400 for about 10 minutes.
Remove baking sheet and lay the tortilla on it. Brush lightly with olive oil, then return to the oven for 5 to 10 minutes, until it's crisped and toasty (it may get some air bubbles in it but you can flatten these with your hand).
Spread tortilla with goat cheese and layer with salmon, capers, and onion slices. That's it!
serves 1 to 2
VinnieCooks
reblogged this from
Life Above the Clouds
There's something so inviting about a spicy, chewy molasses cookie. They're extremely easy to make, store well and even freeze well so they're perfect for holiday gift giving. I'm sure I'll be making quite a few batches this season. Here we go...
3/4 cup margerine (1 and a half sticks)
1 cup white sugar
1 egg
1/4 cup molasses
2 cups all-purpose flour
2 tsp. baking soda
1/2 tsp. salt
1 tsp. ground cinnamon
1/2 tsp. ground cloves
1/2 tsp. ground ginger
1/2 cup white sugar
<p>
Cream the margarine and 1 cup sugar. Add egg and stir until smooth. Stir in the molasses.
In a separate bowl, combine flour, baking soda, salt, cinnamon, cloves, and ginger.
Gradually add dry ingredients into the molasses mixture.
Cover and chill dough for 1 hour.
Preheat oven to 375

° F.

Roll dough into tablespoon sized balls and roll them in remaning white sugar.

Place cookies 2 inches apart onto ungreased baking sheet.

Bake for 8-10 minutes or until tops are cracked.

Cool on wire rack.
(Inspired by Allrecipes)